Baby's Oat Milk Bath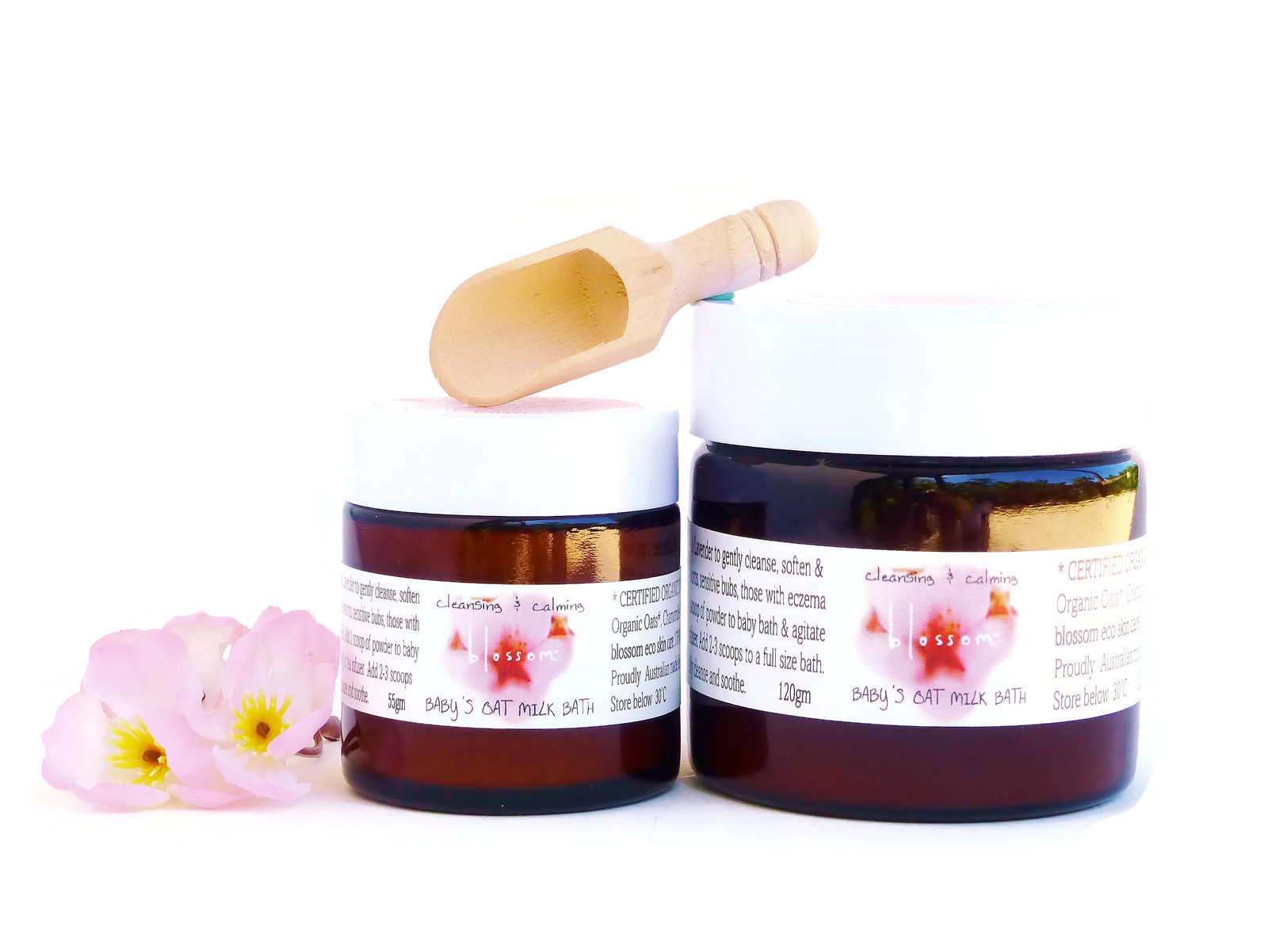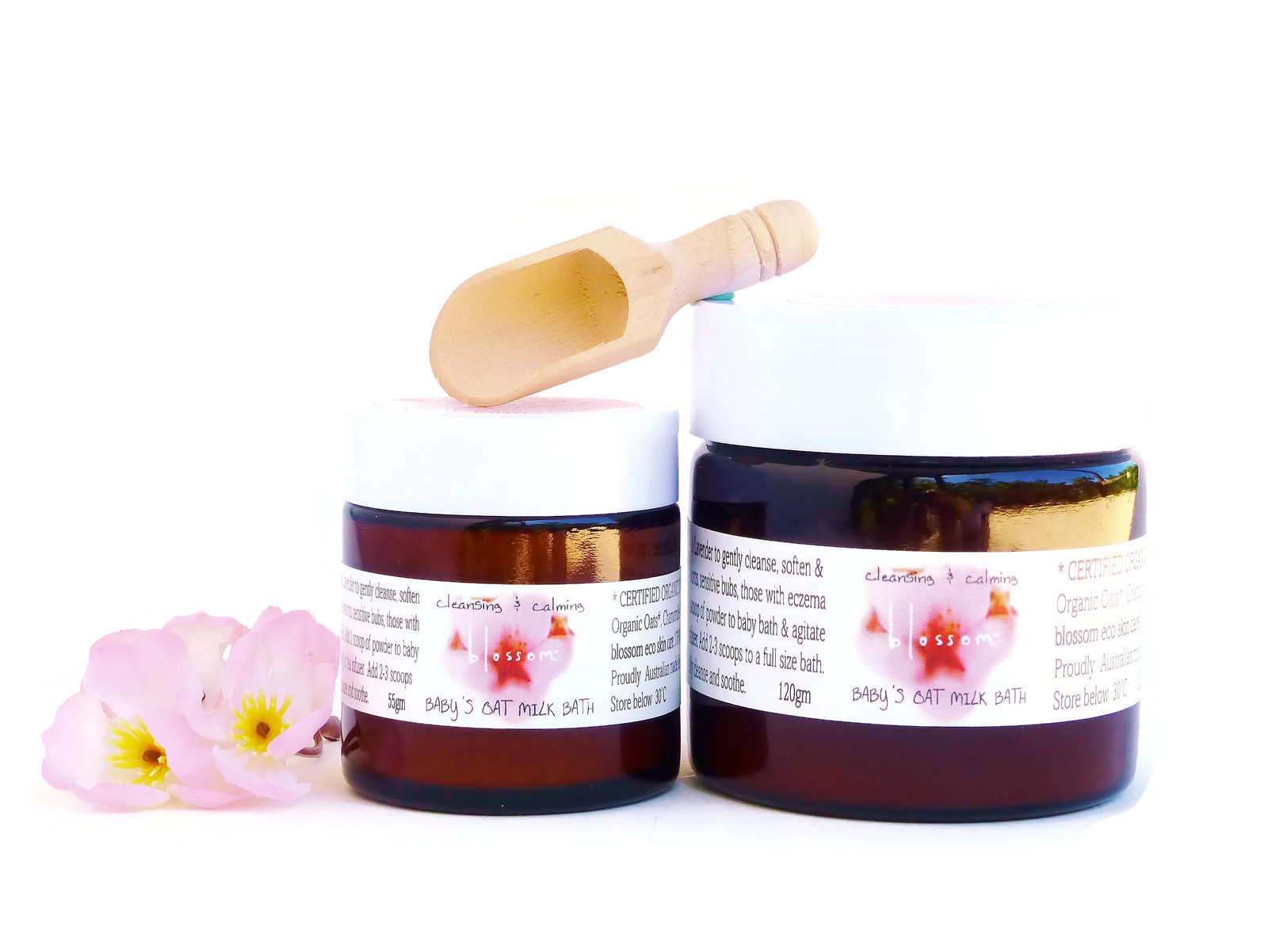 Baby's Oat Milk Bath
100% Certified Organic Ingredients*
This is the cleansing product we recommend for children under 12mths, those with super sensitive skin or eczema and those that can't use soap. Organic Oatmeal and Lavender botanically cleanse, while Chamomile and Calendula soothes delicate skin.
The 55gm comes in an amber glass jar and the 120gm and 250gm options are glass free and come in a Brown Kraft Pouch that is zip lock, resealable and foil lined for freshness.
All size options come complete with a sustainable plantation, birch, wooden measuring scoop.
Perfect for newborns and also for mum to bathe in postnatally. This is a soap, surfactant and dairy free powder that is added to the bath water and is a way of botanically cleansing the skin whilst leaving the skins precious natural oils in place. We recommend against using harsh cleansers, shampoo and bubble baths on newborns as it is important to leave the skins natural oils intact.
Key Ingredients: Organic Oats*, Chamomile*, Calendula*, Lavender*
* Denotes Certified Organic Ingredient
VEGAN FRIENDLY