HEY GORGEOUS, WELCOME TO BLOSSOM!
We are SUPER excited to announce the opening of our Forster, NSW salon
blossom organic Hair Beauty wellbeing
YOUR ONE STOP SALON FOR CHEMICAL FREE, CRUELTY FREE, ORGANIC HAIR AND BEAUTY TREATMENTS THAT WON'T COMPROMISE YOUR HEALTH.
Holding true to the core values of my blossom brand , blossom organic Hair Beauty Wellbeing is all about a cleaner, safer, less toxic experience for you and the environment. Our Salon is Ammonia Free which means no usual salon stink and healthy, shiny hair, bonus! We use products that are Sulphate, Paraben and Ammonia free and contain high amounts of Certified Organic Ingredients. Come and experience the difference that is blossom. From our babbling water feature and tranquility music to our delicious organic barista coffee and herbal teas, you will notice that we do things a little differently. You will leave feeling relaxed, pampered and of course with gorgeous hair or skin. We are the exclusive Mid North Coast stockist of our very own and much loved range of blossom eco skin care products too!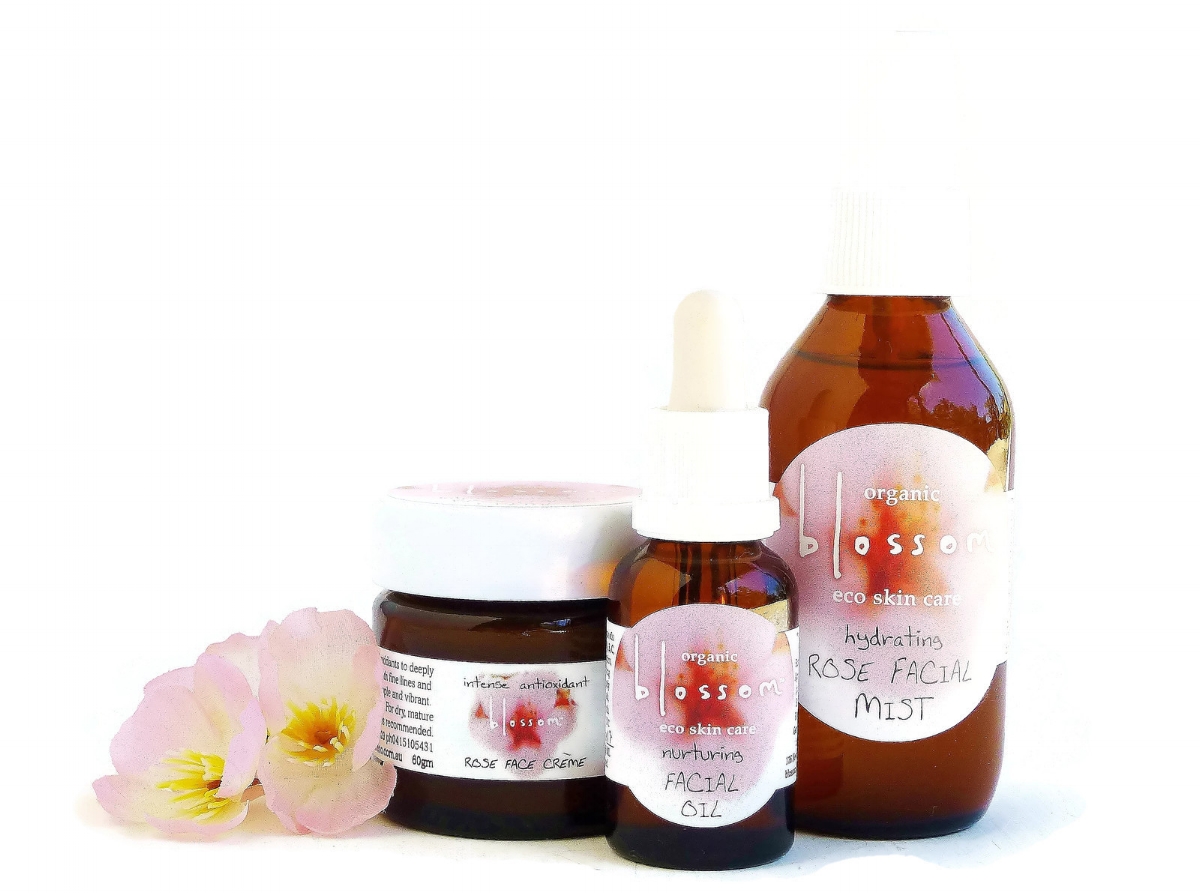 blossom eco skin care is the home of beautiful, authentic Australian skin care products that are chemical, water and cruelty free. Pure organic products, that's our guarantee. If you want radiant, glowing skin without toxic chemicals compromising your health or the environment then you have come to the right place. Our eco, organic, sustainable, cruelty free skin care products are carefully manufactured using solar power in boutique batches to ensure premium quality and are then presented in minimal glass packaging. They are also available in our salon, why not come and experience a blossom organic facial delivered by one of our professional Beauty therapists. blossom is also creating some beautiful, handcrafted Zen Jewellery, using what mother nature provides. Genuine, natural gemstones and 925 sterling silver, combined in delicate, graceful pieces that are gentle reminders to be conscious and have a heart full of love ❤ ✿
Purity, Honesty, Integrity and lashings of Love!
The very best for you and the environment………..