SOS BALM - for STRESSED OUT SKIN, nourishes, protects and aids healing of dry skin, irritation, Eczema, Psoriasis & Dermatitis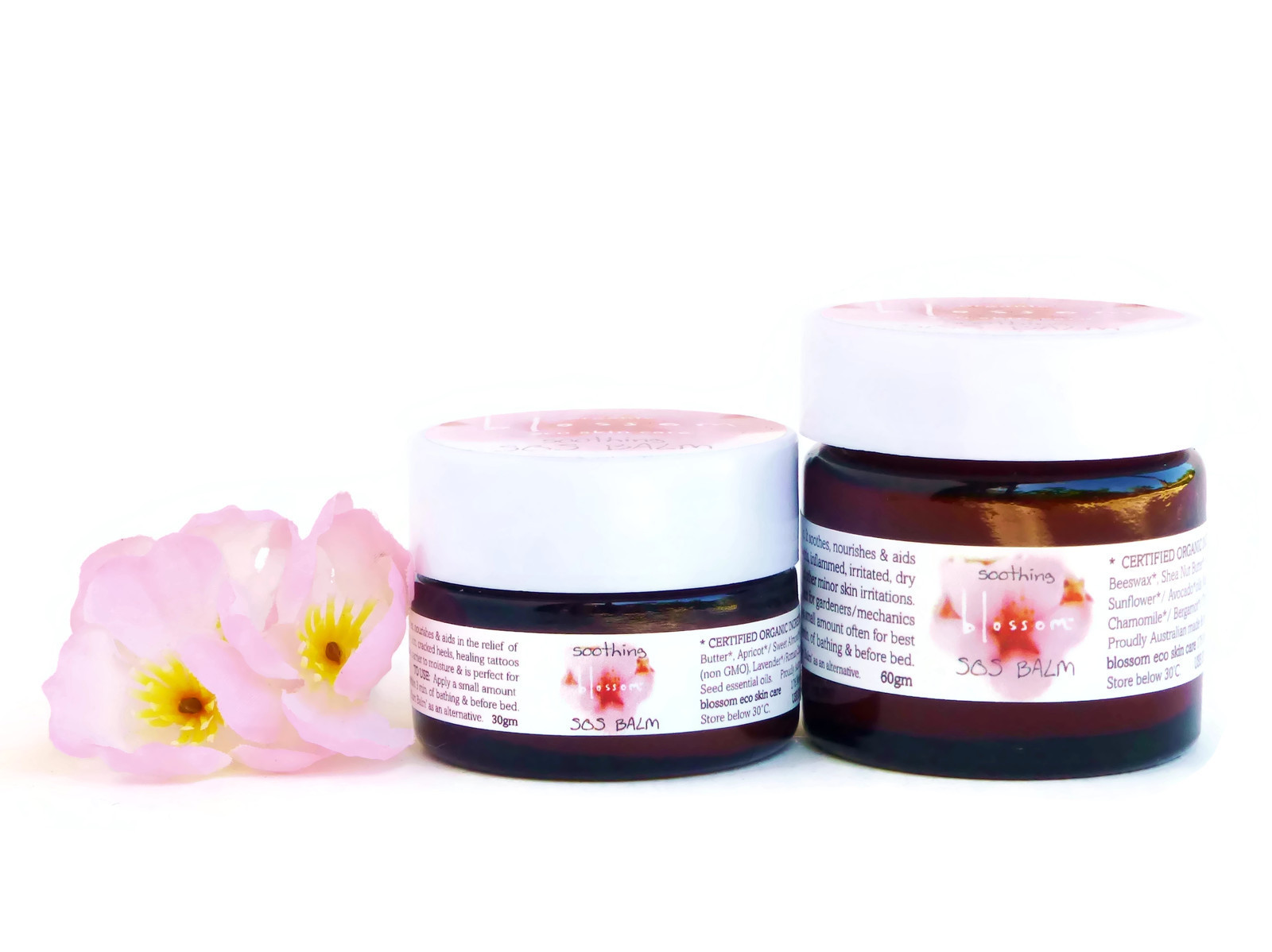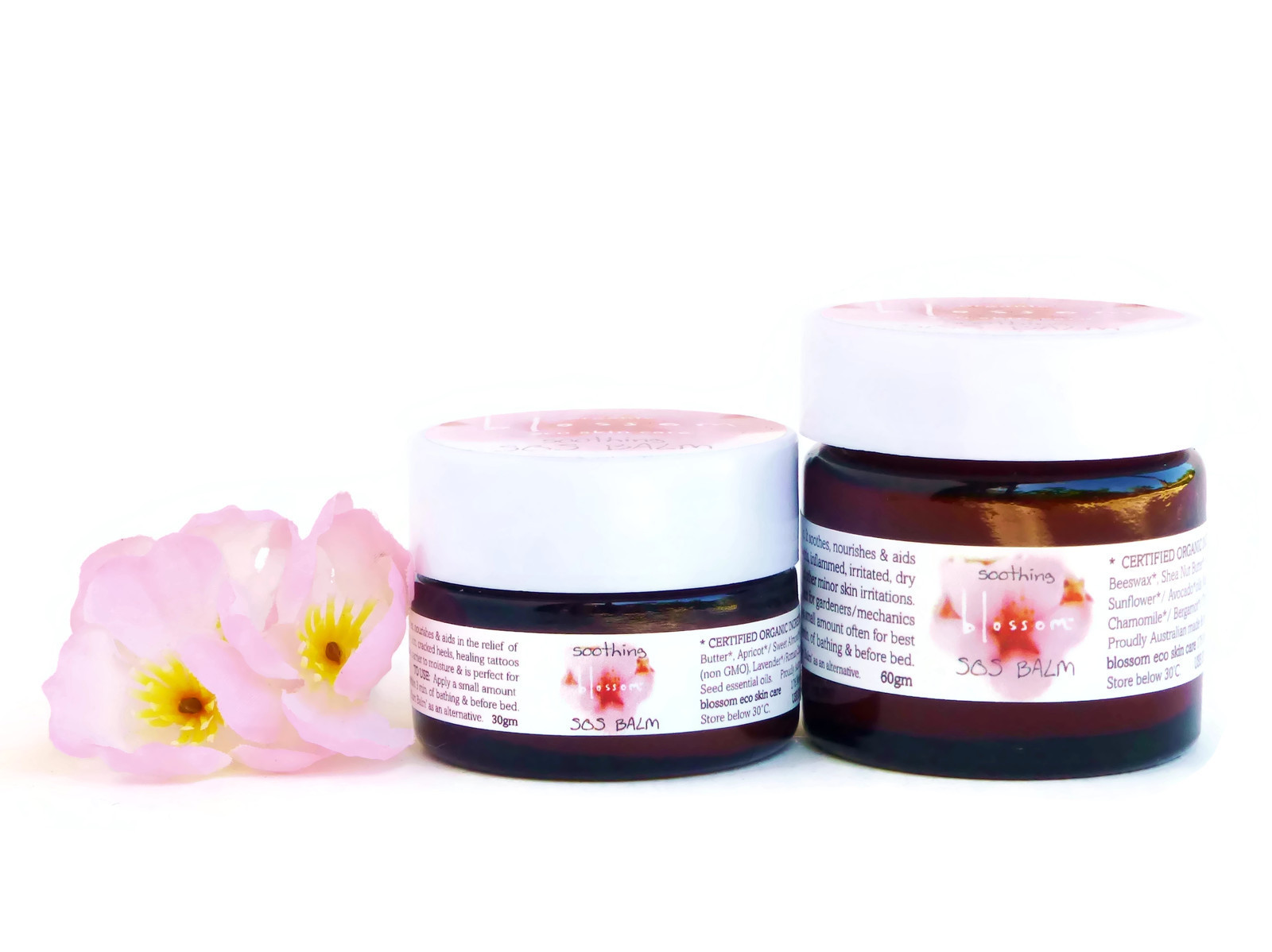 SOS BALM - for STRESSED OUT SKIN, nourishes, protects and aids healing of dry skin, irritation, Eczema, Psoriasis & Dermatitis
99% Certified Organic Ingredients*
A thick, nourishing balm for stressed out skin. It soothes, nourishes, protects and aids in the relief of eczema, psoriasis, dermatitis, inflamed, irritated, dry, chaffed, cracked skin, peeling sun burn, wind burn and other minor skin irritations. SOS balm nourishes and relieves dryness which in turn relieves the main cause of itching.
A must have in your organic first aid kit!
The special blend of botanicals and essential oils have been specifically chosen for their anti-inflammatory and cellular regeneration properties. This balm is perfect for helping to heal scratches, scrapes and scabs. It also provides a protective barrier to moisture so is perfect for use as a barrier balm before working with the hands. Perfect for relief from eczema, dermatitis, psoriasis as well as 'dish pan', gardeners/mechanics/ hairdressers hands, cracked/dry heels, windburn, grazes, chaffing, bites, mild burns and other minor skin irritations. Fantastic on new tattoos to minimize inflammation, aid in healing, moisturize, nourish and protect. Colour remains more vibrant because of minimized peeling and subsequent reduction of loss of pigment.
Suitable for ages 3 years & over.(under 3 years we recommend using Baby's Bum Balm).
Can also be used on adults faces and lips for wind burn and chapped skin (avoid eye area).
See our blossom testimonials page for the success a long term psoriasis sufferer, a recently tattooed customer and others have had with our SOS balm.
Key Ingredients : Macadamia Nut*, Apricot*, Avocado* and Calendula* Oils, Shea Butter*, Natural Vitamin E (GMO Free), Roman Chamomile* and Lavender* essential oils, and a special blend of other essential oils known for their their anti-inflammatory, soothing and cellular regeneration properties.
* Denotes Certified Organic Ingredient