I AM LOVE Crystal Grid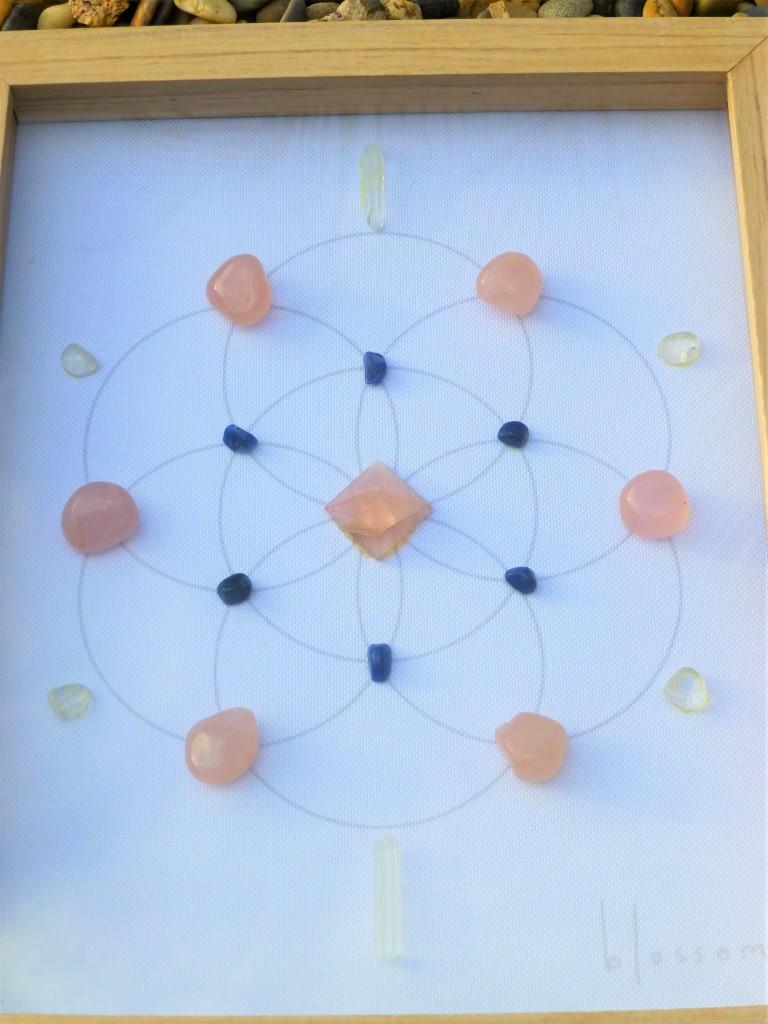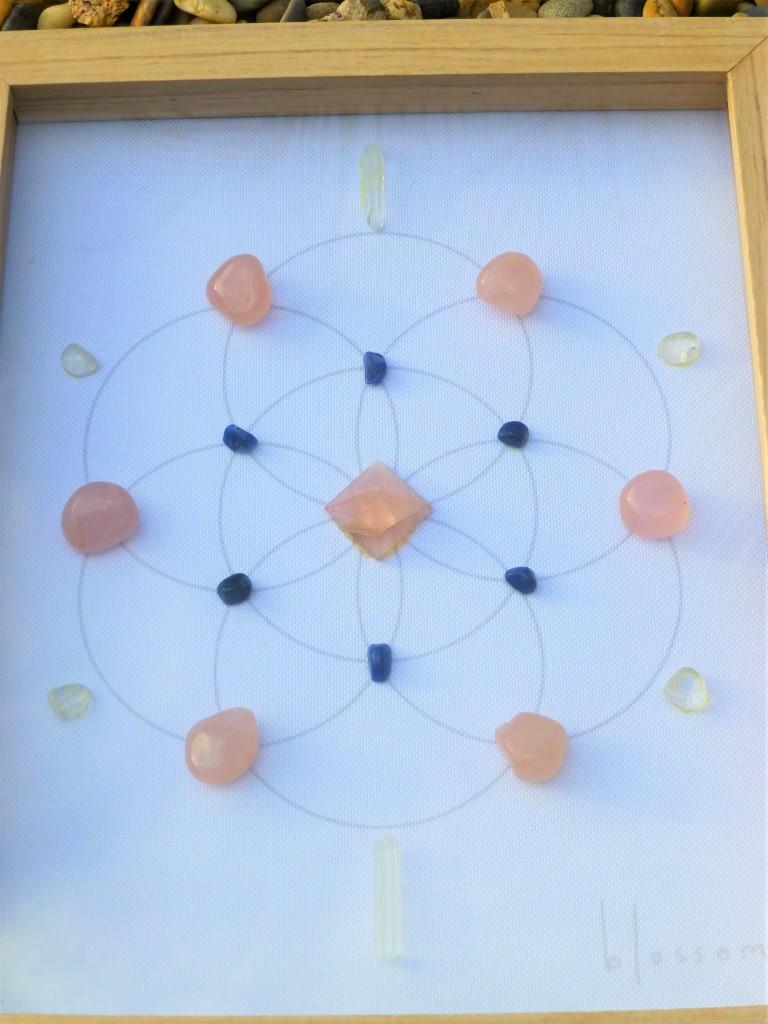 sold out
I AM LOVE Crystal Grid
❤ I AM LOVE Crystal Grid ❤
28cm H X 23cm W X 3cm D
Rose Quartz – unconditional love including self -love
Clear Quartz – magnifies the surrounding crystals properties – master healer and energiser
Lapis Lazuli - aids deep communication, harmony and longevity in a relationship
These wonderful crystal gemstones are carefully arranged on the sacred geometry "Seed Of Life" design which has six fold symmetry, the ability to promote harmony and balance and to enhance the vibrational energy of the crystals. The number six is a calm and expanding number which has the energy to help us find or achieve our goal of LOVE.
The grids are framed with Blonde Timber and are covered with glass on the front. They have a pull out arm rest on the back so can stand up on a piece of furniture or can be mounted on the wall. The dimensions are: 28cm High X 23cm Wide X 3cm Deep.
To activate your grid with your own personal energy and intention simply follow the instructions on the back of the piece.
Clear Quartz Points propel your divine and pure love out into the universe. Smile as you feel the pure gift of love you are sending out and receiving back in return.
I AM LOVE grid Affirmation:
"I am full of love, speak from love and attract love - I am love"
To cleanse and recharge your crystal grid leave it in the light of the full moon overnight, taking care that it doesn't get damp. The following day re-activate it and repeat the affirmation.
❂ ROSE QUARTZ ❂ Love and Balance.
Rose Quartz is the stone of unconditional love and is one of the most important stones for Heart Chakra work. Rose Quartz opens the heart to all types of love — love of self, love of family, love of friends, romantic love.
Rose Quartz opens the heart to compassion for self and for others, and raises self-esteem. It eases guilt and balances emotions, lowering stress and bringing peace. It is also very good for expressing and soothing emotions. Use Rose Quartz to enhance positive self-affirmations.
Mos Scale Of Hardness = 7
Numerical Vibration = 7
Primary Chakra = Heart
Afirmation = I am filled with loving compassion for myself and others.
❂ CLEAR QUARTZ ❂ Considered the master healer, Energy amplifier and Soul Cleanser & Ray of Light
Clear Quartz helps to provide power and clarity of thought and is believed to amplify the energy of surrounding crystals. It brings peace and tranquility as well as belief and hope to the wearer. A little ray of light in the darkness.
Mos Scale Of Hardness = 7
Primary Chakra = All but particularly the crown chakra
Numerical Vibration = 6
Affirmation = I radiate healing light
❂ LAPIS LAZULI ❂ Aids deep communication, harmony and longevity in a relationship. Clears the mind and allows deep relaxation for improved meditative sessions. Aids speaking of the truth.
Mos Scale Of Hardness = 5
Primary Chakra = Throat
Numerical Vibration = 3
Affirmation = I reach for the stars
Blessings, blossom ✿ ❤